Welkom op mijn website.
Ik ben de titularis-organist van de Sint-Baafskathedraal in Gent.
Verder ben ik klavecinist en musicoloog.
Hier vindt u informatie over mijn artistieke activiteiten.
NIEUW: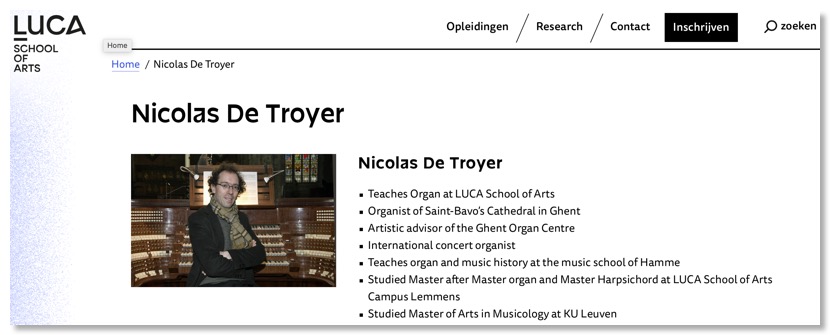 voor meer informatie klik op deze link: https://www.luca-arts.be/nl/nicolas-de-troyer

——————————————

Welcome to the website of Nicolas De Troyer, organist of Saint Bavo's Cathedral, Ghent.
Here you can find some recent information about me and my artistic activities.


Nicolas De Troyer